Hourly Office Space Rentals

in Malaga & Fuengirola
We have offices for rent in Malaga and Fuengirola for hours, days, weeks or months for individuals, professionals and companies.
 In our facilities we have rental offices for hours, days, weeks or months.
Our offices are also available on weekends and at night.
They are suitable as meeting rooms or labor office. They have a capacity of up to 10 people equipped with wifi, heating, air conditioning, natural light and other services added so that the client has a comfortable stay in our facilities.
We also have a relaxation area for the user to chill.
All this with a closed circuit of security cameras, alarm throughout the premises, access control and insurance included in case of damage.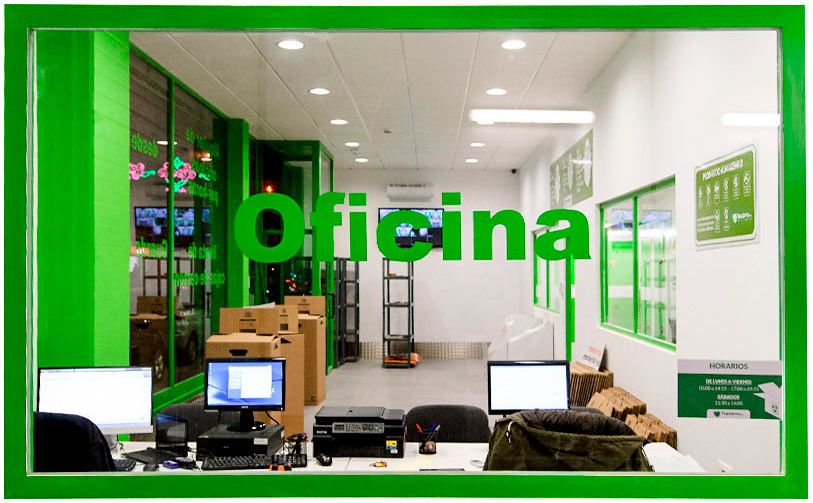 All
included

in office rental!

Save money!

No costs of electricity, water and security. Trasteros Plus offers all storage, logistics and meeting rooms for a single price.

Contact directly our specialized staff, offices for rent in Malaga. Personalized attention in office rental.
We offer you the best solution to your space and logistics problems.